Who says you need to find a co-founder? After all, no one will ever love your startup idea the way you do. Especially if it's your first. 
I know first hand. I've co-founded startups for over a decade. 
With your infinite passion, love, dedication, and time, you're going to nail it solo. There's no way your venture will end up in the crowded startup graveyard, right? 
I won't lie. You can definitely build a successful startup on your own. But, will that yield the best outcome for you, though?
Performance-wise, the benefits of having just one more co-founder is obvious. A team of dedicated, talented employees with complementary skill sets complete tasks quicker and better than one person ever could.
In reality, it's impossible for anyone to account for all the possibilities and pitfalls. Finding a good co-founder will give you a sounding board, a second opinion, that will most likely lead to a better product.    
So, let's be reasonable. You're building your startup from nothing. You will, at many points in the future, feel overwhelmed, burned out, and lost. And you'll feel that, even if you have a co-founder who can empathize with your professional struggles.
Although going solo sounds kind of heroic, you want to get your startup up and running. It's your dream, but you can still approach it pragmatically. 
Let's get you on the right path, so you can find the right co-founder for your startup idea. 
CEO vs. CTO: What kind of co-founder do you need to find?
DEFINITION

The Chief Executive Officer (CEO) provides the vision and direction of a company. From the company funds to the management team, CEOs are accountable for all business operations.

The Chief Technical Officer (CTO) is in charge of the technical side of the company. They bring their expertise to help the CEO make decisions, especially in regard to technology. CTOs often lead the engineering team.
It's simple: know your role and what it entails!
Since you've got the big vision, you're probably going to be the CEO. This does not mean you can ignore the technological side of your business. Just as your future technical co-founder will weigh in on your business decisions with their technical knowledge and expertise, you should know enough of the technical side to have a sense of what they're doing.
If you haven't already, start learning how to code.
Online offerings like

Codecademy

let you learn at your own pace, from the comfort of your home. 

Bootcamps such as

HackReactor

will be intensive, but they'll get you where you want to be quickest 
While you should play to your strengths, that doesn't mean you can't help others perform their jobs better. Just make sure you don't overstep your boundaries. You want your CTO to be the technology expert, remember?  
Prepare to find your co-founder
Build a pitch deck
Your startup idea is just that. An idea. 
That's often not enough to get an angel investor on board, let alone your family.
First, start by doing market research on your idea and organizing your findings and thoughts into a pitch deck. I'm not saying you have to be Shark Tank ready, where you have proven your concept, sold units, and whatnot. These slides, just like your idea, will evolve as you continue to learn and grow. 
At this point, you just need your pitch deck to be substantive enough to spark conversation. 
'Date'
Now, date!
No, no, leave the chocolate and roses behind. Bring your pitch deck!
 You need to start networking with knowledgeable and trustworthy people who can give you suggestions and challenge your ideas.
As they say, it's not about what you know. It's who you know that matters. 
Build your network by: 
Seeking out a mentor—

If you're in college or have graduated from university, try contacting your professors or mentors. Even if they have no startup experience, they can still connect you to alumni who are deep in the startup trenches, and willing to hear you out. 

Contacting MBA programs all around the globe—

Who said you have to stay local? You can Skype with MBA students, who'll definitely be able to give you constructive feedback.  

Posting online—

There's no better resource than the internet (apart from all the misinformation). Find forums like

StartupNation

or a subreddit dedicated to discussing startup ideas and upload your slide deck there. 
Bottom line is: come prepared. 
Granted, you're rarely going to have all the answers, but showing genuine passion and a willingness to learn will go a long way to persuading people to hear what you have to say. Their time is as valuable to them, as yours is to you. 
REMEMBER

You're not at the pitching stage.

You are looking for useful advice, not a co-founder.
Iterate
But you're ready to pitch! You've got a pitch deck. It's in the name!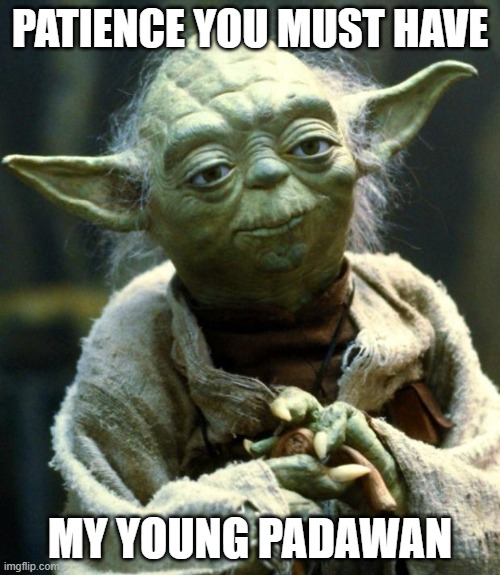 For now, forget that you're showing people a pitch deck, and think of it as a conversation starter. 
Your idea is just in its infancy. You're not prepared to find a co-founder yet.  
The key point is to use these opportunities to flesh out and fine-tune your ideas with the help of highly capable individuals. Again and again, you should repeat this step, with different people. 
This is called iteration. 
You'll find you've probably missed a lot: big glaring pieces you somehow missed, and small but important details you haven't addressed. Ideally, you'll be able to build on and develop the ideas you've already thought up. On the flip side, receiving good faith criticism before you seriously start putting your ideas into action can save you a great deal of time and heartache if you need to rethink parts of your idea, pivot, or completely start anew.
I much prefer it when entrepreneurs, especially early on, approach me with the intention of iterating rather than pitching. You, as much as I, need to see if we collaborate well. A readiness to jump into business without doing your due diligence suggests impulsiveness that could derail the startup. 
Find your Co-founder 
By this point, you've dated and iterated. Your idea has transformed beyond recognition. You're raring to go. 
It's about time you search for that co-founder. 
Your top priorities should be finding someone who: 
is dedicated to realizing your idea 

complements your skillset and personality 

has experience building startups

is able and willing to take a potentially significant pay cut 
Obviously, it's a rare mix. 
Learn more about what makes an excellent startup CTO
Who will match your effort, shore up your weaknesses, can advise you with their firsthand experiences, and work for less than what they're worth? 
There are people out there if you can make them believe you've struck gold.
Let's take a look at some options that will get you, meeting candidates:
NOTE

Don't forget the current logistical limitations you may experience due to the global pandemic. You don't need to live near your co-founder, as you can run all your operations remotely. Pandemic or not, building your startup remotely is something you should seriously consider. Who knows? Your ideal co-founder may reside half-way around the globe. 

Do I need to tell you it's worth figuring out the logistics to work with them?  

Communication might be frustrating at times, but it can definitely be efficiently and smoothly done.
Search for a 'co-founder for hire'
Some startup veterans offer their expertise and services to help you build your startup from the ground up. Most will have worked as CTOs or CEOs only, but there are those rare, decorated startup gurus who have experience in both roles. 
To entice someone with such extensive experience, your idea needs to be truly game-changing. Perhaps you have come up with a viable plan to become the leader in a, particularly profitable space. They're looking for bold ideas with practical plans.