CTO, CTO, how little we know… 
I'll be one of the many to say it: there's no clear, singular definition for the Chief Technology Officer (CTO) role.
With the ever-growing integration of technology in our lives, CTOs have become instrumental in running a successful organization, regardless of industry. Yet, Michael Kratsios (CTO of the White House) probably doesn't share too much professional overlap with Kevin Scott (CTO of Microsoft).
But we're talking startups here. One of the main points I want to impress upon your first-time founders is that startups are their own beast. While Kevin Scott definitely knows a great deal about technology and how to manage massive teams all over the globe, he *may* not do so well in a small startup environment.
That's why, today, I'm giving you my startup CTO checklist, so you can find the right partner for your business.
If you want to find out the differences between startup CTOs and corporate CTOs, check out these posts: What does a Chief Technical Officer (CTO) do? and CTO Vs CIO: The Differences In Role And Responsibilities
My Startup CTO Checklist
✓ Software Engineering Background
Especially early on in a startup, the CTO traditionally has a hands-on role, developing the first iteration of the MVP (Minimum Viable Product). More and more, however, CTOs assemble and manage offshore development teams to reduce costs and expedite production.
Startups hinge on their MVPs, as they allow you to test the viability of your vision, and build a user base. Investors, in my experience, want to hear about the numbers, the results, more than your grand dreams for the future. 
Needless to say, you want someone who has considerable training and experience in system architecture, programming, software design, and development. While a startup CTO should have business savvy and managerial experience, they also should be well-versed in software engineering.
✓ Immersed in the Tech World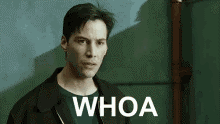 No, not the VR/Matrix kind of immersion. 
An excellent startup CTO will have extensive knowledge of existing and emerging technologies. 
While you want somebody who can keep up with the rapid influx of cutting edge tech, you, more importantly, need a CTO who can evaluate what technologies would be the best fit for the startup's needs and personnel. 
While they may not boast the most features or best processes, existing technologies are often proven and reliable, with great customer support and large developer pools. When you're rushing to get your MVP out, you don't want you or your staff to waste time getting familiar with a new program that's only marginally better than what's already out there. 
The other part of this is, of course, knowledge of the marketplace and your competitors. A good startup CTO knows how to leverage existing and emerging technologies to separate your product from others. With machine learning and AI growing in prominence, CTOs should be thinking about how you can automate processes to stay ahead of the curve. 
✓ Flexibility & Versatility
Rigidity is a no-no. 
You know, and I definitely know: there's just never enough money to address a startup's manpower shortage, especially early on. A great idea and team of highly skilled personnel are not enough to guarantee success. 
In the case of deceased digital marketing startup Dijiwan, they hired a bunch of competent individuals who cared only about completing their own tasks. Their ignorance about other parts of the business led to a lack of communication and teamwork, ultimately securing their plot in the infamous startup graveyard. 
Everyone, including the CTO, will have to fill in the gaps and complete tasks that weren't necessarily in their job descriptions. For example, startup CTOs might have to take on copywriting/editing duties. Due to their expertise in business and technology, they are uniquely positioned to communicate the value of your product to investors and customers. 
| | |
| --- | --- |
| REMEMBER | Excellent startup team members—not just CTOs—will possess a learner's mentality, always looking to grow their skill sets, so they can offer more value to the business.     |
Startup CTOs, after the company grows sizably, eventually go through a major professional transition oftentimes. They relinquish those day-to-day engineering responsibilities and dedicate their time to managing a large engineering team, and growing the brand through new products and advocacy. Again, flexibility and versatility will be key to making this change smooth.   
✓ Project Management
A CTO is in charge of assembling, managing and growing your engineering team. CTOs, from the startup to tech giant levels, need to establish a streamlined system that produces consistent, rapid, and successful results. Many use some variation of Agile, perhaps in tandem with DevOps.
An excellent startup CTO keeps the development team in constant communication with other business units. To survive and eventually thrive, a startup needs all its staff to be working towards a collective goal. Each cog needs to work individually and in unison with others for the machine to function optimally.     
✓ People Management
In my experience as a CTO, I've found it is important to remember that you're there to create innovative products, not develop new managerial methods.
Of course, it's vital to create a positive work environment if you want to have the best chance of attracting new staff and retaining your best developers. You don't need to reinvent the wheel to achieve that, however. A startup CTO will have to be able to manage a growing engineering team, know how to hire the right people, and quickly fire those who are a poor fit, and deal with churn.   
✓ Advocacy
The CTO will be instrumental in communicating the technological value of your product to vendors and investors. Perhaps a client has a security or compliance question, or an investor wants to know how your next product distinguishes itself technologically from its competition. It's the CTO's job to answer those questions. 
Again, an excellent CTO combines their business acumen with their technical expertise to persuasively convey the value proposition to external parties. You may know why your product is special, but that doesn't mean much if the client can't share in that feeling. 
✓ Startup Experience
Beyond initial valuations, finding a CTO with startup experience is ideal. Corporate CTOs, while they may have extensive experience managing big teams and marketing an established brand, won't necessarily have the skills to help you efficiently build your startup from the ground up. 
You hear it often, but it's true: startups are a matter of surviving one more day. 
Corporate CTOs often enjoy massive budgets, which in their own way, can be difficult to spend well. Excellent startup CTOs know how to maximize limited resources. You gain that only through experience, really. 
Finally, not everyone has the personality/mentality to thrive in the startup trenches. As it is with most things, only someone who has lived an experience themself truly knows how it is. By hiring a first-time startup CTO, you run the risk of losing them due to unforeseen challenges and/or stress. An experienced startup veteran knows they have what it takes to excel in the pressure cooker.